Certified LGBTBE®
When Tim and I started planning our wedding, I realized how important it was to find vendors who are LGBTQ+-friendly. We started researching wedding venues, photographers, videographers, caterers, the works, and we kept scrolling to see if there was an icon, statement, or visuals that were inclusive. That's when I decided that AJP had to do more. If we were looking for a local small business that's inclusive + affirming, then so are others.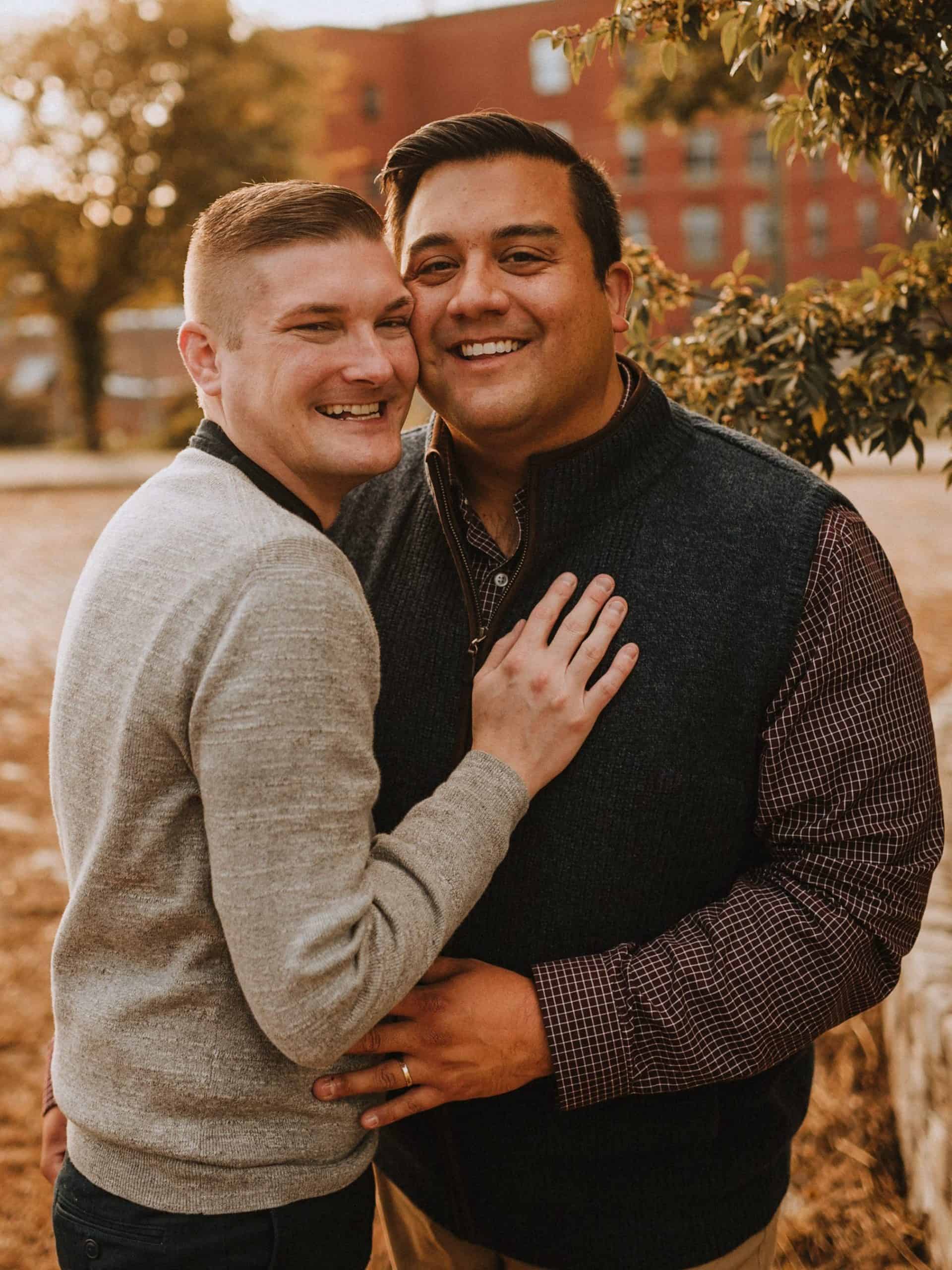 In August 2020, AJP was officially certified as an LGBT Business Enterprise® (LGBTBE®) through the National LGBT Chamber of Commerce (NGLCC) Supplier Diversity Initiative. The NGLCC is the business voice of the LGBT community and serves as the nation's exclusive certifying body for LGBT-owned and operated businesses.
AJP will proudly display and promote its LGBTBE® status to provide Virginia's LGBTQ+ community another inclusive + affirming option for capturing the moments that can never be repeated.
What does "LGBTQ+" mean?
"LGBTQ+" refers to lesbian, gay, bisexual, transgender, and questioning people. The "+" acknowledges that there are many additional identities related to sexual orientation and/or gender identity not included in the acronym such as but not limited to agender, asexual, genderqueer, genderfluid, pansexual, or queer.
Local LGBTQ+ Resources
Side by Side is dedicated to creating supportive communities where Virginia's LGBTQ+ youth can define themselves, belong, and flourish.
The Richmond LGBTQ Chamber of Commerce enriches, uplifts, and connects all members of the LGBTQ+ community and its allies in Central Virginia.
Diversity Richmond is a leader in the effort to create a permanent and sustainable non-profit structure in Richmond dedicated to serving the LGBTQ+ community, their families and allies.